The principle of Archimedes (250 B.C.) is used to calculate the specific weight. This principle says, that an object that is submerged in a liquid has a certain up drift or floatability. This floatability is equal to the weight of the displaced liquid. First you weight the stone in air and then submerged in water, then you apply the following formula:


weight in air = specific weight
weight in air - weight in water


Precaution
Due to the surface tension of water, an error of about 0.01 ct will occur. This will falsify your results and has fatal effects on the calculation of small stones lighter than 1.00 ct. The results for stones between 1.00 ct and 3.00 ct need to be used with precaution.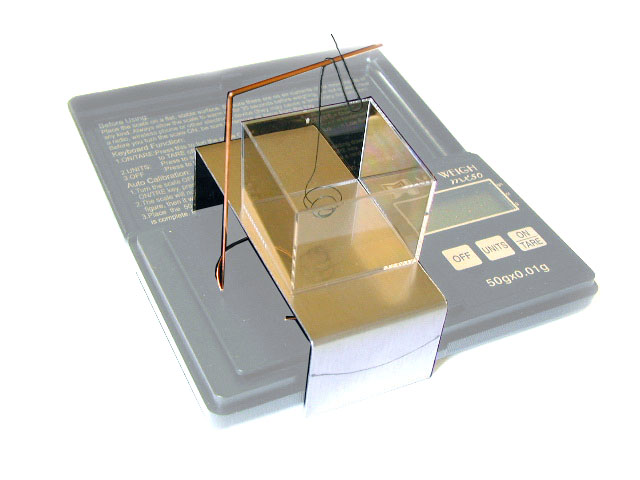 You need a very pecise balance, with a readabillity of at least 0.05ct or 0.01 gramms.
More information and pricelist
here