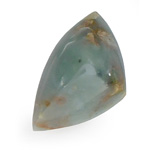 With a visit of the omphacite-jade deposit
in the Swiss mountains, followed by an introduction to cabochon cutting and carving of jade. Join us during 6 days for a joyful exploration. Discover secondary deposits of Swiss jade and learn how this gemstone is cut. Two experts will introduce you to the techniques and secrets of the trade. All stones you cut or find are yours to keep. Professional equipment for carving and cutting jade is at your disposal.
You will be accompanied by Hubert Heldner and Noreen Masaki, amongst other experts who will join us for demonstrations of stone age techniques.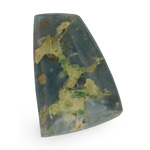 The journey starts in Brig-Glis
and takes you to jade deposits along the Vispa and Rhone river, where we are collecting and have a picnic lunch. The second day we will be near the Allalin glacier, where we collect the gems and explore the area, having also a picnic lunch. These two collecting days Saturday and Sunday are free of charge and open to anyone. Please bring a pick-nick.

Meeting time: Saturday 14th October between 08:00 and 09:45 am
Meeting place: Napoleonstrasse 35, 3902 Brig-Glis, Switzerland


The following 4 days are spent cutting and carving jade. You will be introduced to modern techniques and tools under the watchful eye of professionals. You will learn to operate cabbing machines, flex-shaft motors, the gem saw, a rotary and ultrasonic drilling machine, while you create your own pieces of art or maybe a neolithic axe replica. We will have a display ready with samples of jade from different deposits world wide.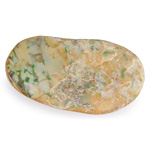 Short presentations will give you:
An overview of the geology.
Jade axes and objects found in Switzerland.
The neolithic jade trade throughout Europe.

Total 6 days
Class fee CHF 755.- price per person, lunch included.
The workshop is located at: Napoleonstrasse 35, 3902 Brig-Glis.
The nearest railway station is Brig (Pick you up at the railway station on request)
The nearest airports are Geneva, Zürich or Milano-Malpensa (Italy)
Please take care of accommodation yourself.
The Hotel is not included.