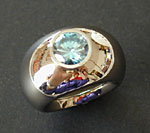 Polished sufaces are a nightmare for jewelry photographs.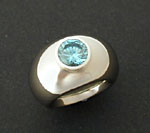 The same setup and position of the camera, but with a cloud dome, yields a different result.

Compared to other setups, this is a simple, easy and effort less way, to take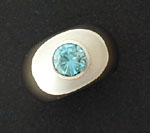 good pictures of polished surfaces, without the hassle of reflections.